1. Download WIC Reset Utility Tools
[-] WIC Utility Tool for Windows – 


[-] WIC Utility Tool for MAC OS –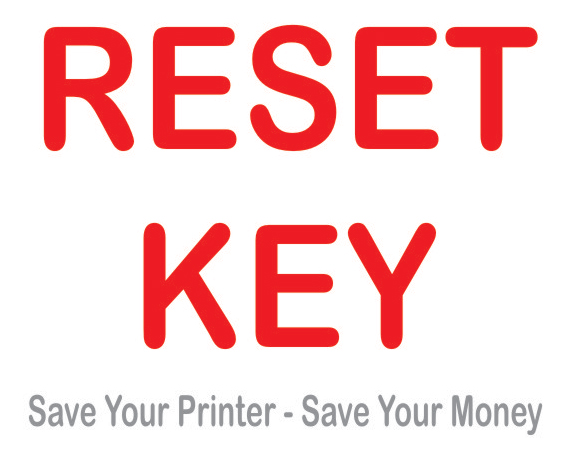 Wicreset key
Fix Epson red lights blinking with errors: Service Required, A printer's ink pad at the end of its service life Please contact Epson Support.
2. Start reset epson printer with WIC Reset Utility
* First: Connect printer by USB cable only
* And connect your computer to the internet
* You can Watch video demo here:
Step 1: Run WIC Reset Utility program
+ If you reset your printer on Mac OS, please download and run iWIC.dmg
+ If you want to reset your printer on Windows OS, please download wicreset.zip then unzip file. Run WIC Reset Utility by double click Portable_wicreset.exe or Setup_wicreset.exe
Step 2: Select printer you want to reset in the WicReset's right list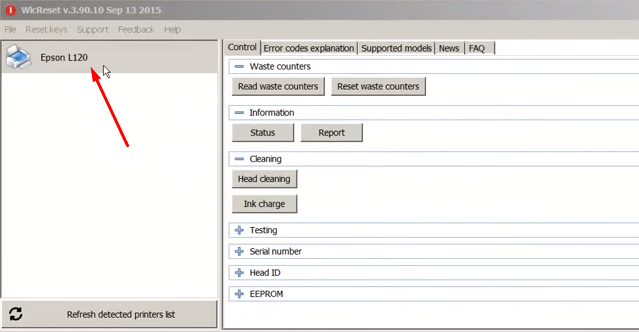 Step 3: Click "Read waste counters" button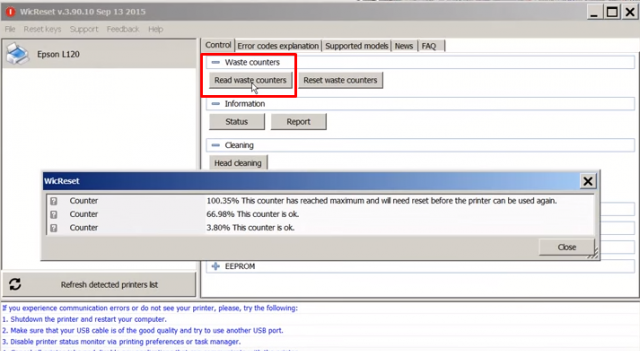 Step 4: Click "Reset waster counters" button to start reset your printer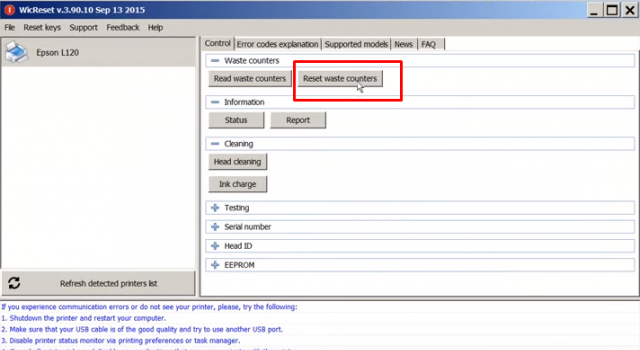 Step 5: Enter WIC Reset Key you have just bought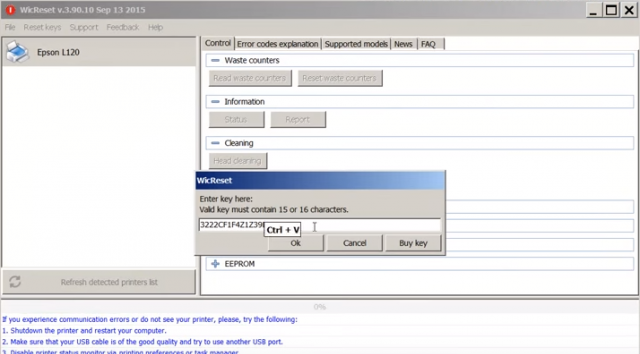 Then wait a second, an important alert appear, tell you turn printer OFF. Now switching OFF the printer
Note: The RESET KEY is for ONE RESET only. You need to buy a new Reset Key each time you need to reset another printer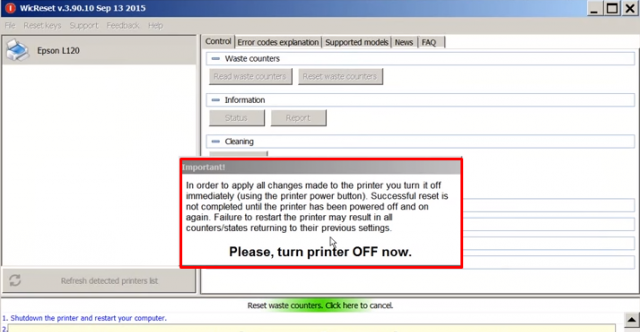 If your printer reset success, WIC Reset Utility tool will show up a message: "Congratulations. Your printers waste counter(s) have now been reset". Click "Close"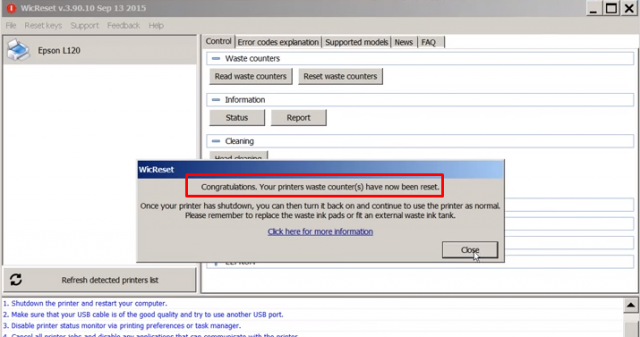 Step 6: Now check Waste counter again: Switch ON the printer, then click "Read waste counters" button, you can see a popup like this: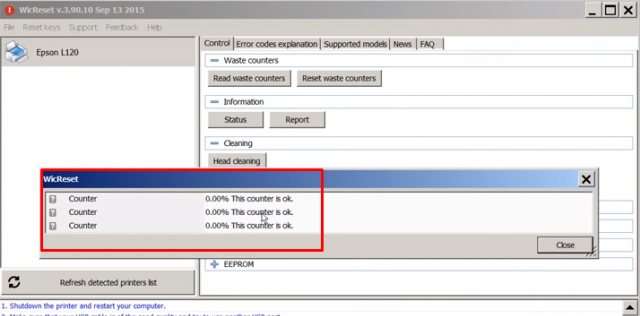 All done! If you have any question, please feel free to contact us.
Watch Video Demo How To Reset Epson Printer by WIC Reset Utility by using resetkey
Disable status monitor error before reset waste ink counter
When you reset your printer waste ink counter you get message: "Reset started. Do not turn off the printer. Printer communication error. Please, disable status monitor [Click here to find out how], restart the printer and try again." Please Disable the Epson Status Monitor first. Following these steps to disable status monitor
After disable the Epson status monitor you can reset your epson printer.